Welcome to the home page of Dr John Crook, FSA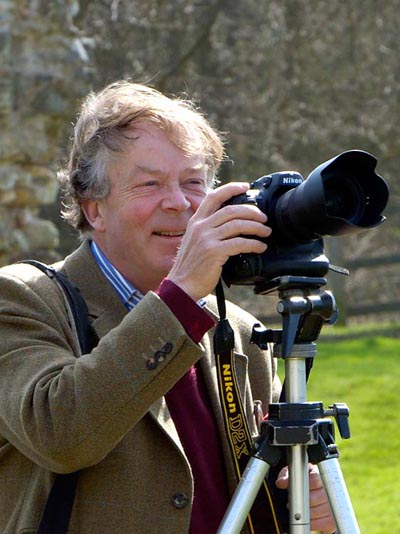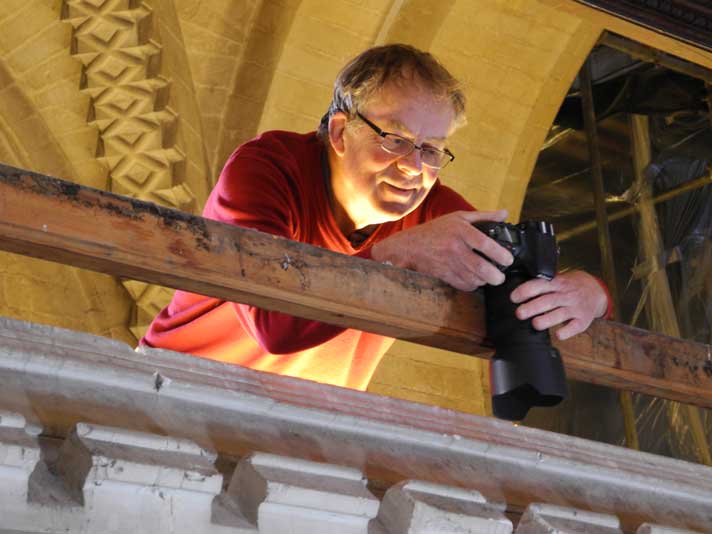 John Crook is an independent architectural historian, archaeological consultant, and photographer. He has published many books on subjects ranging from the medieval cult of saints to the activities of William Walker the Diver at Winchester Cathedral in the early twentieth century. Present projects include a major assessment of the development of Westminster involving the creation of a series of phased plans at 1:1000 scale, from the twelfth to the twentieth centuries.
PHOTOGRAPHY Please click on Photo Library to see subject categories and sample images. Other examples of John Crook's architectural images may be seen on the Winchester Cathedral picture gallery
BIBLIOGRAPHY For John Crook's publications, click on Bibliography
RECENTLY PUBLISHED! The Dean and Canons Houses of St George's Chapel, Windsor. The College of St George at Windsor Castle was founded by Edward III in 1348 to support the newly created Order of the Garter, and to this day fulfils the same primary purpose. The domestic buildings provided for the warden, canons, and priest-vicars, now the Deanery and Canons Cloister, are an astonishing survival, much still dating from the fourteenth century. A recent programme of refurbishment and conservation revealed much hitherto unknown evidence for the way the buildings were constructed, their fittings and decoration, and their subsequent evolution. The author maintained a continuous watching brief throughout the refurbishment works, the results of which are published here for the first time.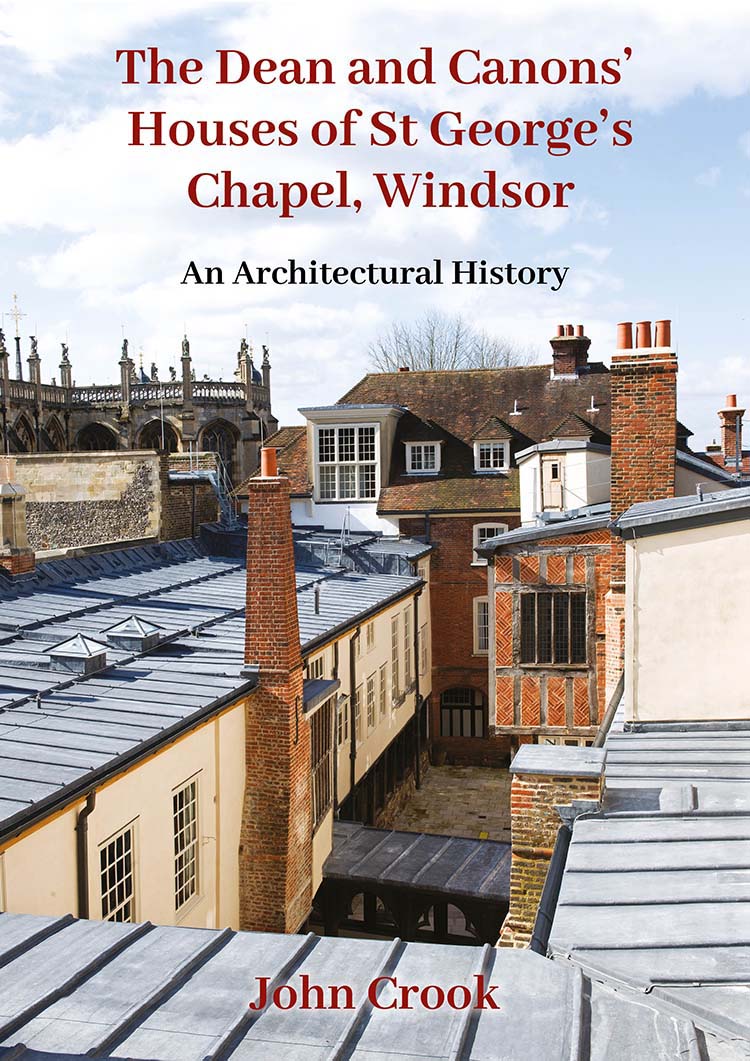 NEW EDITION! The Hospital of St Cross and Almshouse of Noble Poverty, first published April 2011, revised edition 2022. The history of this famous almshouse, with over 120 colour photographs by the author. Available direct from the Hospital. To purchase your copy, telephone 01962 851375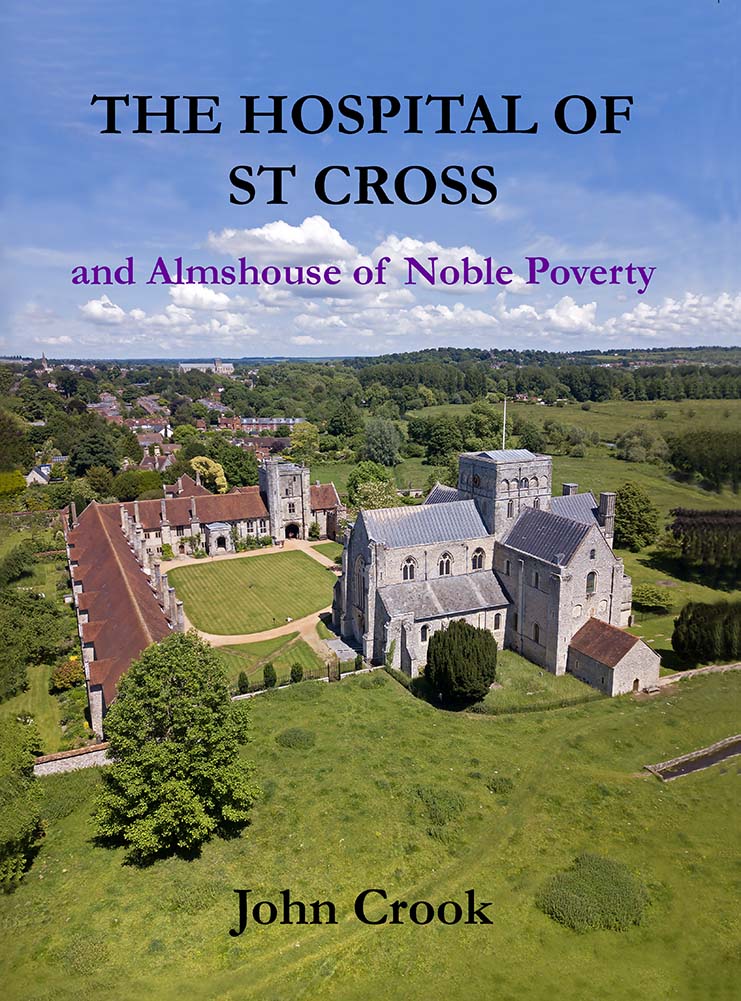 HOLY BONES!! John Crook's acclaimed book on English medieval shrines : the first definitive treatment of this fascinating subject for over a century.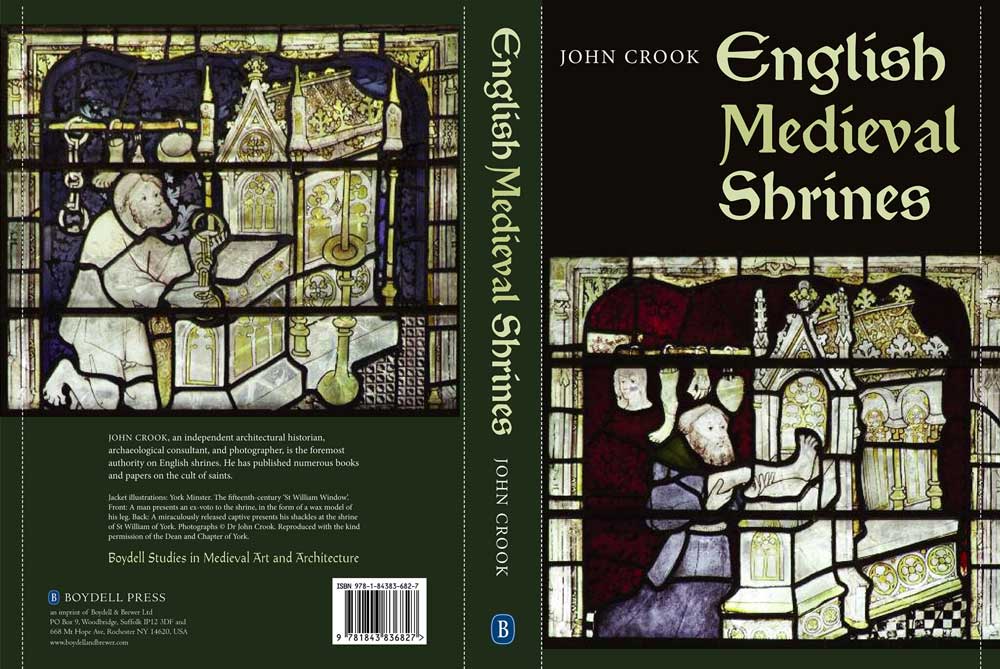 This book is now available in paperback, price £19.99. For further details, and to order your copy, click on English Medieval Shrines
Some reviews of English Medieval Shrines
'There is a veritable flood of information in this book.' Cultural and Social History
'There is much to praise in this elegantly written and beautifully produced account. For the student of medieval art or the educated enthusiast, this book is a sophisticated synthesis of an extraordinary amount of research in archaeology, hagiography, art history, architectural history, among other disciplines...It is indeed the go-to book on the subject.' Journal of the British Archaeological Association
'Brings to his inquiry decades of expertise and many gems of knowledge quarried from the archives. Underpinned by learning and much shrine study, his detailed survey is also furnished with a valuable repository of plates and figures. [Readers] nevertheless will find his book a treasury of knowledge, which deserves attention as the fullest accessible survey of English medieval shrine work.' History
'Will be of interest both to those who want to learn more about the cult of saints and shrine bases generally and to those who wish to research a specific shrine. Undoubtedly, this volume will quickly become established as the standard work on the subject, and, as such, thoroughly deserves a place on many a bookshelf.' Church Monuments
'This comprehensive and authoritative book demonstrates once again John Crook's pre-eminent position as a scholar of the material history of the cult of the saints in the Medieval West. [It] shines a searchlight on this elusive but important subject.' Ecclesiology Today
'Effortlessly combines archaeology, art, architecture, hagiography and other documents to produce a compelling narrative.' Medieval Archaeology
'John Crook, Britain's foremost expert on shrines, here distils a lifetime's research into an essential synthesis.' British Archaeology
'This is a valuable resource for church historians and archaeologists, with its 53 black-and-white photos of excellent quality, mostly the work of the author.' Church Times
'This book will be warmly welcomed by readers with a specialist interest in medieval shrines, their origins, locations, associated ceremonies, designs, and fates. Dr Crook is the foremost authority on the subject, and this volume amply shows why.' Vidimus
WILLIAM WALKER THE DIVER For the BBC South web-page, visit

MARMITE THE MARMOT (MARMITUS MARMOTA). A Latin language project for 10 to 110 year-olds, based on the REAL Marmite (beware of imitations).
For Marmite the Marmot's home page, click on

For John Crook's adventures down Winchester Cathedral's medieval drains, click on

CONTACT JOHN CROOK. For all enquiries please click on contact John Crook